Scentsy Fundraiser and Two New Pei

The holidays are coming, and now is the perfect time to start your shopping! MACSPRO is throwing a Scentsy fundraiser to help out our furkids. Scentsy sells a large line of scented, wax Scentsy Bars that are heated in handcrafted warmers to provide safe alternative to traditional candles. In addition, Scentsy offers all-natural essential oils, on-the-go fragrances and laundry care. If you are interested in purchasing any Scentsy products, please click here to help support MACSPRO! The fundraiser is going on from now until October 27.Thank you for your support!
Victoria has arrived from Puerto Rico!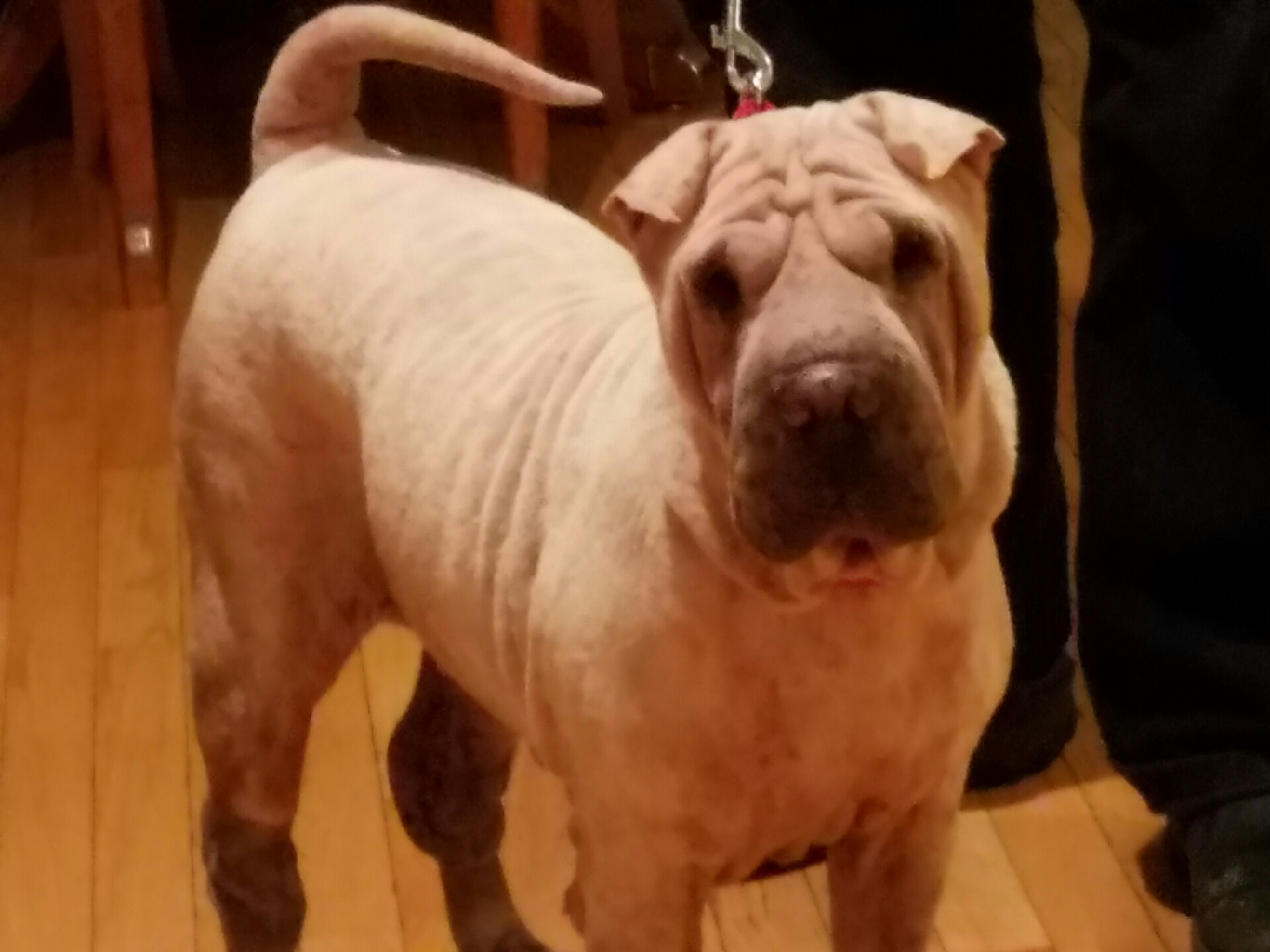 Victoria has finally arrived safely from Puerto Rico and is looking for her forever home! Kramden (formerly known as Ringo) is also here and being fostered with Victoria. Both are very mellow dogs that are enjoying life in their foster home.
Two New Pei - Ella and MaiMai
MACSPRO welcomes two new pei!
Ella is a 6 year old girl who has been in and out of a few foster homes and is looking for a furever home to settle down in. She is very scared right now and needs an experienced Shar Pei owner to help her relax and trust people again.

\
MaiMai came into Fairfax County Animal Shelter as a stray.   She's very fearful,  probably due to her limited vision and is scheduled for corrective eye surgery & spaying.  Once comfortable, a very loving young girl who needs a loving home.