October Update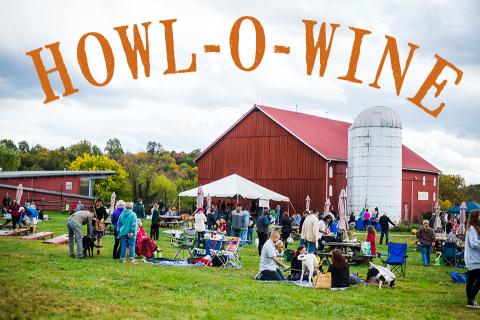 Howl-O-Wine
We will be at Howl-O-Wine at Sugarloaf Winery in Dickerson, MD this weekend (October 8th) 12:00 – 5:00 pm.  Here's a summary from their site:
Howl-O-Wine is a family-friendly event that includes wine, food, arts & crafts, shopping, raffles, a silent auction and our famous Doggie Costume Contest! This is a rain or shine event held at the Sugarloaf Mountain Vineyard nestled at the foot of Sugarloaf Mountain between Montgomery & Frederick counties. Pack a lunch and join us for the festivities!

Gate Donation: $20 includes a glass of wine or Sangria (must be 21+ years) Also included is a Limited Edition Wags For Hope wine glass! • Children are FREE!
We hope to see you there.
MACSPRO Welcomes Two New Pei
Since our update in October, Harley and Ringo have joined the crew at MACSPRO.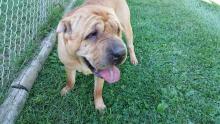 Harley (formerly known as Bonsai) came to MACSPRO as a stray from a shelter in New Jersey and is in need of a foster/forever Home. He is a sweet boy that tolerates other dogs.  He's a bit larger than most pei and is not leash trained yet.   Not recommended for small children because of his size.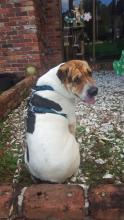 Ringo coming in from Florida soon and needs a foster. He is believed to be about 2, up to date on shots, neutered and  just a sweet boy.
Since our last update in October:
Check out our website for more success stories that you may have missed.
Feel free to print out the attached "Our Gang" poster and share it with businesses that have local community boards.
Call for Photos
Are you a foster, adopter or volunteer?  Do you have any photos of current or former MACSPRO pei?  Send them to us so we can use them in our email, newsletter and website.
Help us Save More Peibies
We are proud that 100% of all donations received are used to directly support our dogs and are used to provide food, shelter, transportation and veterinary care expenses.
Do you have experience with running websites?  MACSPRO needs your help.  Contact the web team at admin@macspro.org if you are interested in helping.  Experience with Drupal is a plus.